Dr. Bansi Mithani Doescher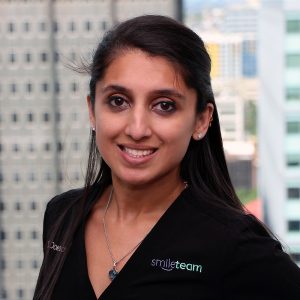 Dr. Doescher is a 2009 graduate of the prestigious Tufts University School of Dental Medicine in Boston, Massachusetts.
Dr. Doescher strongly believes in helping aspiring dentists realize their goals. She has actively mentored over 10 high school and college aged students to go to Dental School. She is proud to help usher in the next generation of Dentists just the same way that she was fortunate enough to be.
Dr. Doescher is an active participant in the South Jersey ADA and participates in a variety of continuing education courses to make sure her patients are routinely receiving the most state of the art dental care and technology.
While she is Dr. Doescher in the office, at home she is a mother to two wonderful children that she cherishes, Mason and Madeline.
Dr. Viraj Ganesan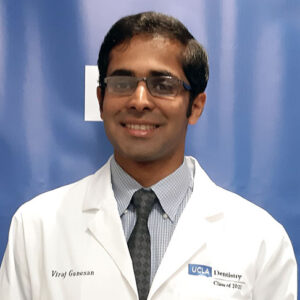 Dr. Viraj Ganesan completed his Doctorate of Dental Surgery at University of California, Los Angeles. He is originally from Chennai, India where he graduated with his Bachelor of Dental Surgery.
Dr. Ganesan considers a beautiful smile and good oral hygiene as important factors for overall health and well-being. He is trained in all major aspects of General Dentistry, with a particular interest in preventive and restorative dentistry. Dr. Ganesan strives to keep abreast of the latest practices and techniques to deliver the best care possible.
Apart from teeth, Dr. Ganesan likes to travel and explore new places, try out different kinds of food and experiment with cooking. He enjoys being outdoors and playing sports.
Dr. Zalak Patel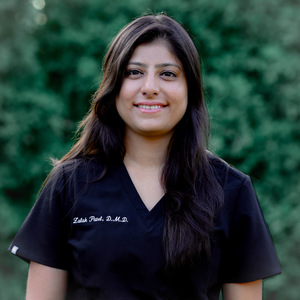 Dr. Zalak Patel grew up in Gujarat, India and earned a Bachelor of Dental Surgery degree from Saurashtra University. Dr. Patel relocated to the United States to be with her family and to pursue her Doctorate of Dental Medicine from the University of Pennsylvania School of Dentistry.
Dr. Patel is dedicated to providing exceptional comprehensive family dentistry. Her goal is to educate patients about oral hygiene and how it affects their general health. Her ability to give a smile to patients makes her happier than doing any other thing. She strongly believes in patient communication and patient autonomy so that patients understand their treatment options.
When the opportunity arises, Dr. Patel loves to get involved in volunteering. She strives constantly to stay abreast of the latest technology and research by participating in continuing education dental seminars. In her free time, she likes to travel, read and do anything that would be considered adventurous.
Dr. Daniel Owusu-Antwi

Dr. Owusu-Antwi began his collegiate career at the University of Maryland Baltimore County receiving a Bachelor of Science in Biological Science. After completion of his Bachelors degree, he successfully achieved a Master of Science in Biomedical Science from Mississippi College. Dr. Owusu-Antwi found his passion to be dentistry where he furthered his education by obtaining a Doctoral Degree in Dental Surgery from the reputable HBCU Howard University College of Dentistry.
Dr. Owusu-Antwi is an active member of the Delta Mu Chi fraternity where he mentors young minority men interested in a career in the medical, dental, or pharmaceutical field.
Dr. Owusu-Antwi has a strong passion for Cosmetic Dentistry and to provide the best dental services to his patients. His main goal is to build positive relationships in the community and healthy smiles.
When Dr. Owusu-Antwi is not practicing dentistry, he enjoys spending time with his family, traveling and running his eCommerce business.
Dr. Saumya Vullaganti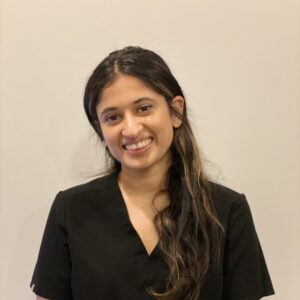 Dr. Saumya Vullaganti was born in New Jersey and grew up in Singapore and India. She earned her Bachelor of Dental Surgery degree in Bangalore, India before moving back to the United States where she then received her Doctorate of Dental Surgery at the University of Oklahoma.
Dr. Vullaganti is committed to providing the best care possible for her patients. Her goal is to give her patients confidence in their smiles while also improving their quality of life.
In her free time Dr. Vullaganti enjoys spending time with her friends and family, traveling, binging Netflix, and trying out new recipes.