Dr. Bansi Mithani Doescher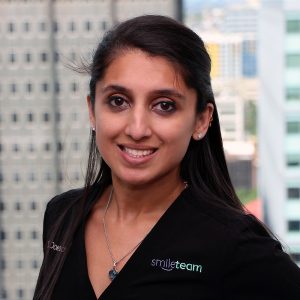 Dr. Bansi Mithani Doescher founded Smile Team in July of 2018 after spending the previous 8 years working as an associate in private practice in South Philadelphia. Dr. Doescher is a 2009 graduate of the prestigious Tufts University School of Dental Medicine in Boston, Massachusetts.
Dr. Doescher had a dream of creating her own dental practice centered around providing high quality dental care accessible to everyone. What was the most important part of Dr. Doescher's vision? Building lifelong relationships with her patients in a welcoming atmosphere.
Dr. Doescher strongly believes in helping aspiring dentists realize their goals. She has actively mentored over 10 high school and college aged students to go to Dental School. She is proud to help usher in the next generation of Dentists just the same way that she was fortunate enough to be.
Dr. Doescher is an active participant in the South Jersey ADA and participates in a variety of continuing education courses to make sure her patients are routinely receiving the most state of the art dental care and technology.
While she is Dr. Doescher in the office, at home she is a mother to two wonderful children that she cherishes, Mason and Madeline. Pictures of her family can be seen displayed throughout the office.


Dr. Deepika Iyer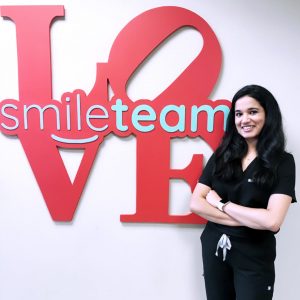 Dr. Deepika Iyer received her DDS from University of California San Francisco and her M.S. in Public Health from Thomas Jefferson University, Philadelphia.
She is passionate about all aspects of dentistry and is particularly known for her gentle touch and her way with children. She is a skilled dentist and with her easy going personality delivers the state-of-the-art dentistry to her patients in the most relaxing manner possible. She prides herself in providing quality comprehensive care with positive treatment outcomes. During her time as a dentist, she has participated in oral health research projects in Kenya.
In her spare time, Dr. Iyer enjoys classical singing and loves to explore new restaurants in the city.
Dr. Nupur Patel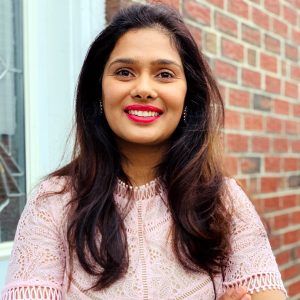 Dr. Nupur Patel received her Doctorate of Dental Medicine from University of Pennsylvania School Of Dental Medicine after receiving her Bachelor of Dental Surgery in India.
Dr. Patel believes the most important part of dental care is comprehensive treatment planning. She strongly believes in educating her patients on proper oral care and determining a treatment plan that best suits the patient's needs. She enjoys all aspects of dentistry and has a strong aptitude for cosmetic dentistry, endodontics, oral surgery, restorative dentistry and prosthodontics. Dr. Patel is part of the American Dental Association and received preceptorship in Oral Implantology from University of San Antonio, Texas. She is an active participant in the fellowship of General Dentistry.
Outside of patient care, Dr. Patel is a mother of two wonderful children and enjoys spending time with her family. She has lifelong passions for dancing, cooking and traveling. Dr. Patel is fluent in Hindi, Gujarati and Punjabi with an eagerness to learn more languages.